Prepare Your Walls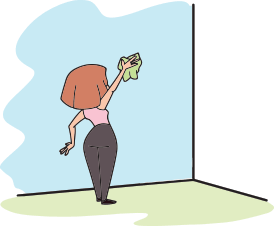 If your walls are freshly painted make sure the walls are completely dry before applying the decals, we recommend waiting at least two weeks. Applying our decals to a newly painted surface that is not completely dry will weaken the quality of the adhesive making the decal not stick properly.
If you are not repainting, use a slightly damp cloth to wipe the surface of your walls down to remove any dust and let it dry completely. The cleaner your walls are, the better the decals will work.
Apply Your Decals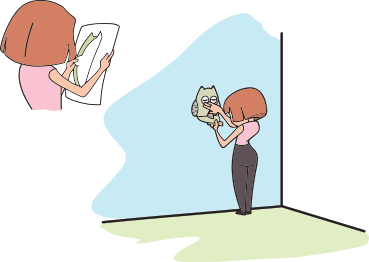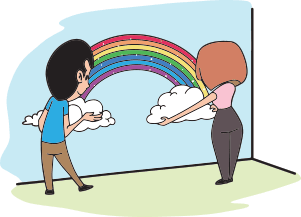 Carefully remove the sticker from its backing. Loosely position the design where you want it. Using gentle but firm pressure, start from one end and smooth the decal out while working your way to the other end.
For larger decals or those with more intricate shapes ask a friend or two to help with installation. If the decal folds in and sticks to itself simply pull the edges apart taking care to be gentle in the more delicate areas.
Reposition Your Decals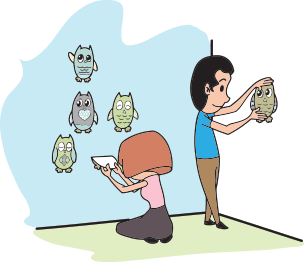 If you don't like where you placed your decal, carefully peel off the sticker, reposition and apply again.
Save/Store Your Decals
To move or store your decals for future use please return it to its original wax-coated backing paper. Keep the adhesive side free of debris and dust for best results.
Review Your Decals

Were you satisfied with your order? Please share your experiences and leave us a product review. There is nothing more rewarding for us than to read the feedback from our customers. We strive to make your experience perfect and anything less than 5 stars would be a failure on our part. If there is anything else we can assist you with, we would appreciate it if you would give us a chance to address your concerns before leaving feedback.
More Questions?
Please feel free to contact us with any questions or comments. Email us at info@sunnydecals.com or give us a call at 1-888-500-5995