Posted by Sunny Decals on on 3rd Dec 2015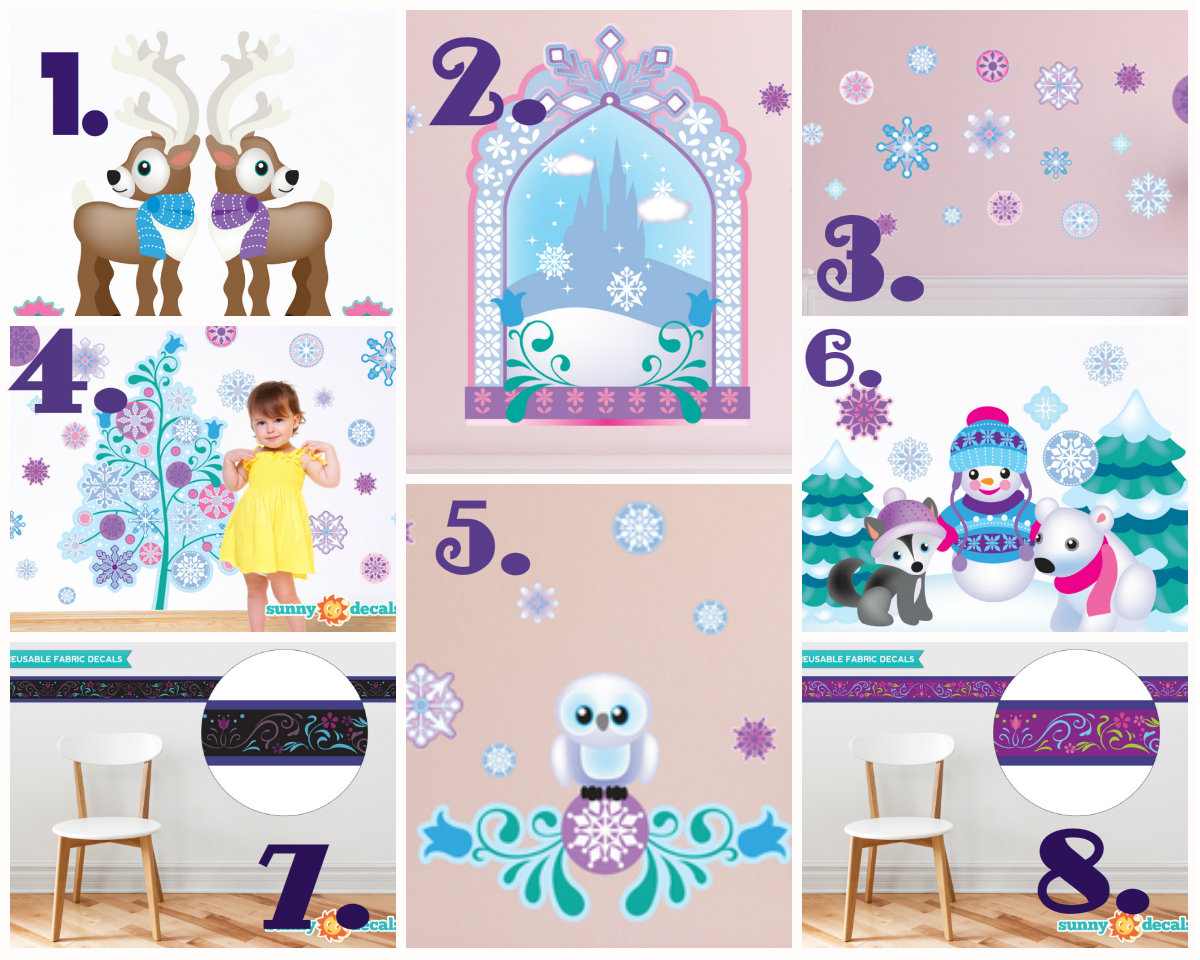 A temporary solution for using wallpaper, wall decals are used in three ways:
1) To cover a big wall
2) Enhance a small space
3) Set the overall tone in a room.
They'll add instant (and unexpected!) personality to overlooked spaces.
Transform your room into a scene directly from Disney's "Frozen!"
Shimmer, shine and sparkle with elegance as youembark on a journey with your favorite characters in your own snow palace!