Does your little robot love anything with gadgets, widgets, and wheels? Are they loco about LEGOs? Are they always coming up with fun and crazy futuristic inventions? Incorporate our robot wall decals for girls and boys in your kid's room, nursery, or playroom and add some of these fun accents to make a room any mini-inventor would be proud to call their own.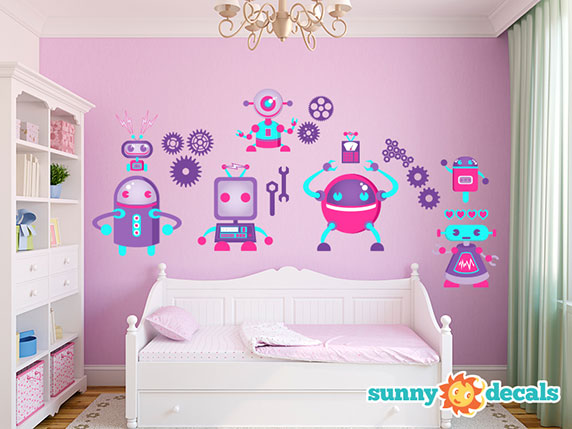 Our purple and pink hued robot decals add a fun, futuristic touch to your daughter's room. Available in Jumbo and Standard Sizes.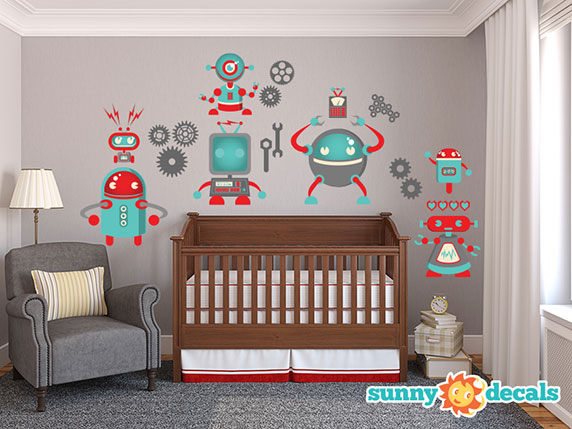 Get gadget-y with our robot wall decals for boys. Available in Jumbo and Standard Sizes.
We've pinned some of our favorite robot accessories that we think will make the perfect addition to this rockin' room.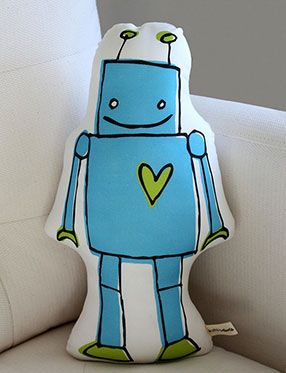 Snatch up a few of these smiling robot pillows and adorn them throughout your nursery or bedroom. Check out Little Korboose's Etsy page to find this little man with a giant heart and see their adorable pillows and products. From ladybugs to airplanes, we can't get enough of the stuff on this site.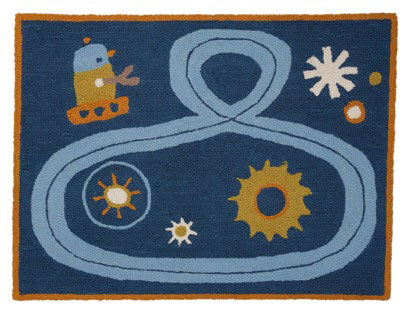 Rest your tired toes on this fantastic Lolli Living rug. Encourage their creative spirit with this imaginative throw. You can throw it down in your nursery or playroom for $59.99. Find it at Right Start.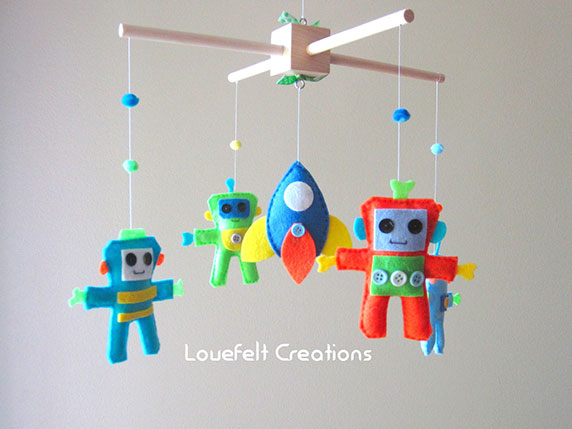 Watch your infant's face light up every time you put them down for their nap with these colorful spacemen from Lovefelt Creations. This adorable Etsy page specializes in handmade baby mobiles and décor. Grab the Blast Off Mobile for your own baby's room and grab one of their other cute mobiles for your family and friend's baby showers.
Not only is this Robots Chunky Puzzle the perfect addition to your robot-themed room, but they also jog your child's mind and motor skills. Find these bright little guys on Perfectly Smitten.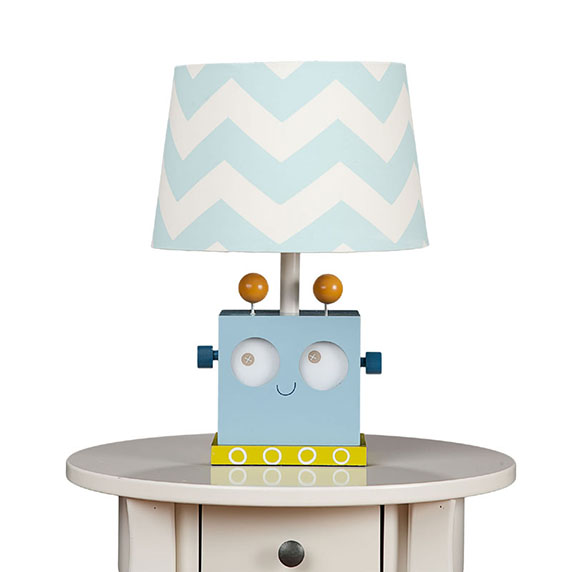 We found this beyond adorable lamp base at Rosenberry Rooms. This is another Lolli Living creation which runs for $59.99 and will not only light up your bedroom but your little one's face every time they go to turn it on and off.
Hopefully these websites spark your own imagination and creativity. Once you get started decorating, you'll have a hard time stopping. Have fun, enjoy the experience, and let your little one help pick out some of the products as you go along.
We'd love to see how you've incorporated Sunny Decal's robot wall decals into your futuristic playroom. Feel free to share your photos with us and we might post it on the blog.
Happy decorating!